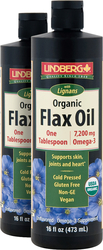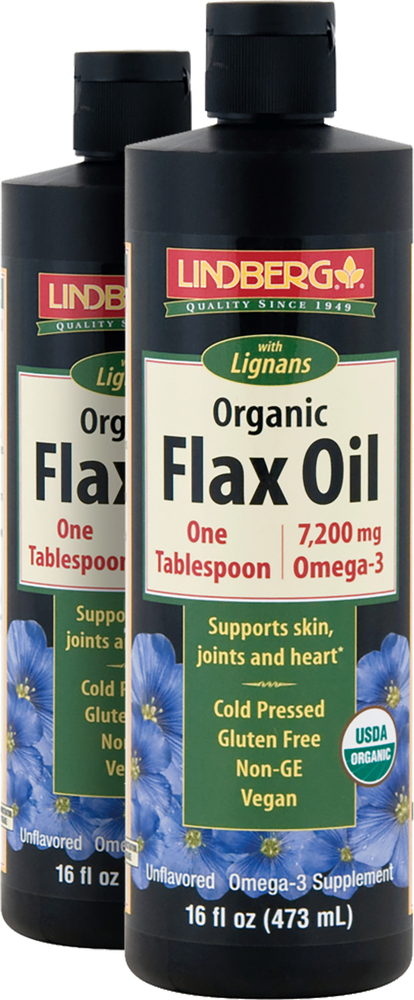 Óleo de linhaça com lignanas (Orgânico), 16 fl oz (473 mL) Frasco, 2 Frascos
Preço de varejo:
AOA Kz 15,576.70
Sua economia:
AOA Kz 3,922.00
Nosso preço:
AOA Kz 11,654.70
(Desconto de 25%)
Factos sobre suplementos
Tamanho da dose:
1 Tablespoon (15 ml)
Montante
por dose
% Valor
diário
(VD)
Calories
120
Total Fat
13 g
17%*
Saturated Fat
1 g
5%*
Polyunsaturated Fat
9 g
†
Monounsaturated Fat
2.5 g
†
Alpha-Linolenic Acid (Omega-3)
7.2 g
†
Linoleic-Acid (Omega-6)
1.8 g
†
Oleic-Acid (Omega-9)
2.3 g
†
Ingredientes:
Organic Flaxseed Oil, Organic Flaxseed Particulate.
Direções:
Take 1 tablespoon daily.
AVISO:
If you are pregnant, nursing, taking any medications or have any medical condition, consult your doctor before use. If any adverse reactions occur, immediately stop using this product and consult your doctor. If seal under cap is damaged or missing, do not use. Keep out of reach of children. Store unopened container in a cool, dry place
Outras informações:
Shake well to disperse flax particulate (lignans).
Do not heat or use for cooking.
REFRIGERATE AFTER OPENING In order to retain freshness, keep the bottle tightly closed and refrigerated. For maximum freshness, consume within 6-8 weeks after opening
* As doses diárias percentuais baseiam-se numa dieta de 2000 calorias
† Dose diária (DD) não estabelecida.
Outros tamanhos
Produtos relacionados