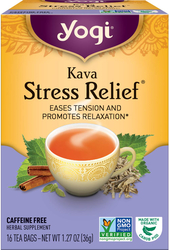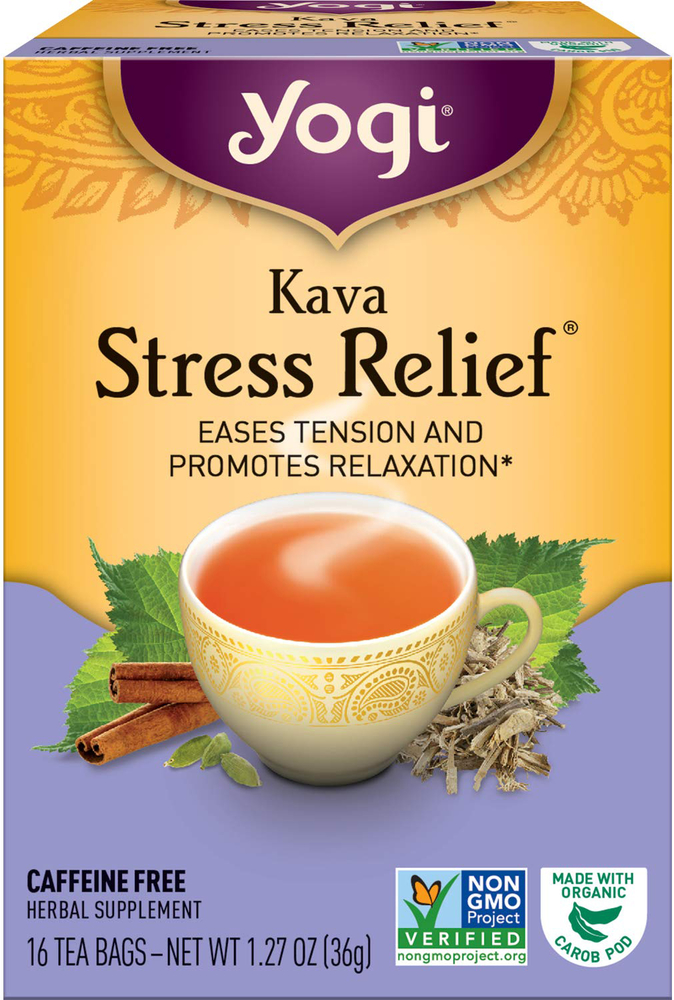 Chá para alívio da tensão Kava, 16 Saquetas de chá
Preço de varejo:
AOA Kz 2,941.50
Sua economia:
AOA Kz 826.80
Nosso preço:
AOA Kz 2,114.70
(Desconto de 28%)
Factos sobre suplementos
Tamanho da dose:
1 Tea Bag (makes 8 fl oz)
Montante
por dose
% Valor
diário
(VD)
Kava Root Extract
78 mg
†
Proprietary Blend of Herbs:

Organic Carob Pod, )rganic Indian Sarsaparilla Root, Organic Cinnamon Bark, Organic Ginger Root, Organic Cardamom Seed, Organic Stevia Leaf.

1,961 mg
†
Outros ingredientes:
Organic Hazelnut Flavor, Organic Toasted Brown Rice, Natural Licorice Flavor, Organic Cinnamon Bark Oil.
Utilização sugerida:
Bring water to boiling and steep 7 minutes. For a stronger tea, use 2 tea bags.
AVISO:
*These statements have not been evaluated by the Food and Drug Administration. This product is not intended to diagnose, treat, cure or prevent any disease.
Not for use if you are pregnant, nursing, or under 18 years of age. Consult your healthcare provider prior to use if you are taking any medication, have or have had liver problems, frequently consume alcohol. Stop use and see a doctor if you develop symptoms that may signal liver problems (e.g., unexplained fatigue, abdominal pain, loss of appetite, fever, vomiting, dark urine, pale stools, yellow eyes or skin). Not for use with alcoholic beverages. Excessive use or use with products that cause drowsiness may impair your ability to operate a vehicle or heavy equipment.
Outras informações:
Non-GMO. Made with organic carob pod. Caffeine free.
† Dose diária (DD) não estabelecida.
Produtos relacionados